Up to this point in my college football blog series, my posts have centered around how the use of "edits," overall program Twitter following, and fan base social media etiquette each play a role in the modern recruiting landscape. For now though, I'm shifting gears and and focusing on college football's turnover craze.
For those of you who aren't aware or are just really confused right now, this trend began last year with the University of Miami's "Turnover Chain" Whenever a Miami defensive player caught an interception or recovered a fumble to cause a turnover, he got to wear the "Turnover Chain" on the sideline until the next defensive series. The current chain is valued at a whopping $98,456.
Once its implementation went viral, every team seems to have their own unique spin on the "Turnover Chain".  The rankings below do not include our beloved "Savage Spikes" to maintain some level of objectivity.
The Good
Boise State's Turnover Throne- I'm a huge fan of "Game of Thrones," so this choice was pretty easy.
2. Oregon State's Turnover Chainsaw- This is just about the most rugged, backwoods thing I've ever seen,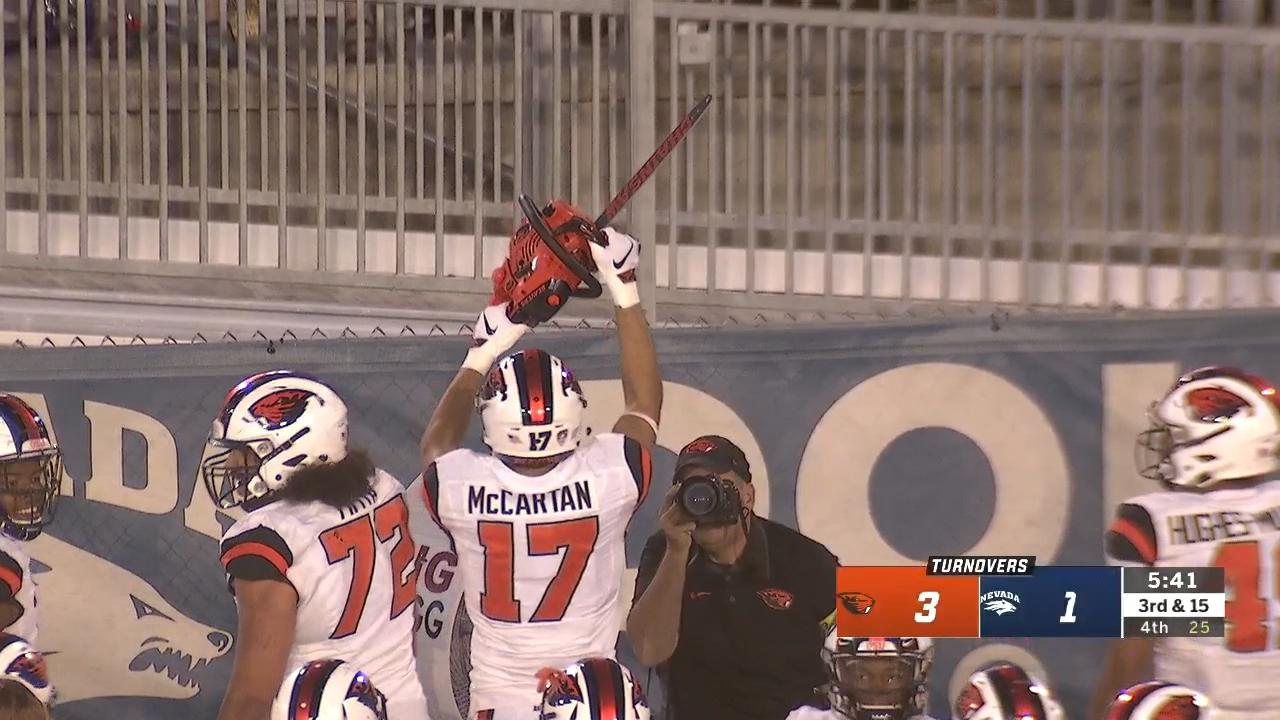 3. Kennesaw State's Turnover Plank- So simple, yet so well done. Wilson would be proud.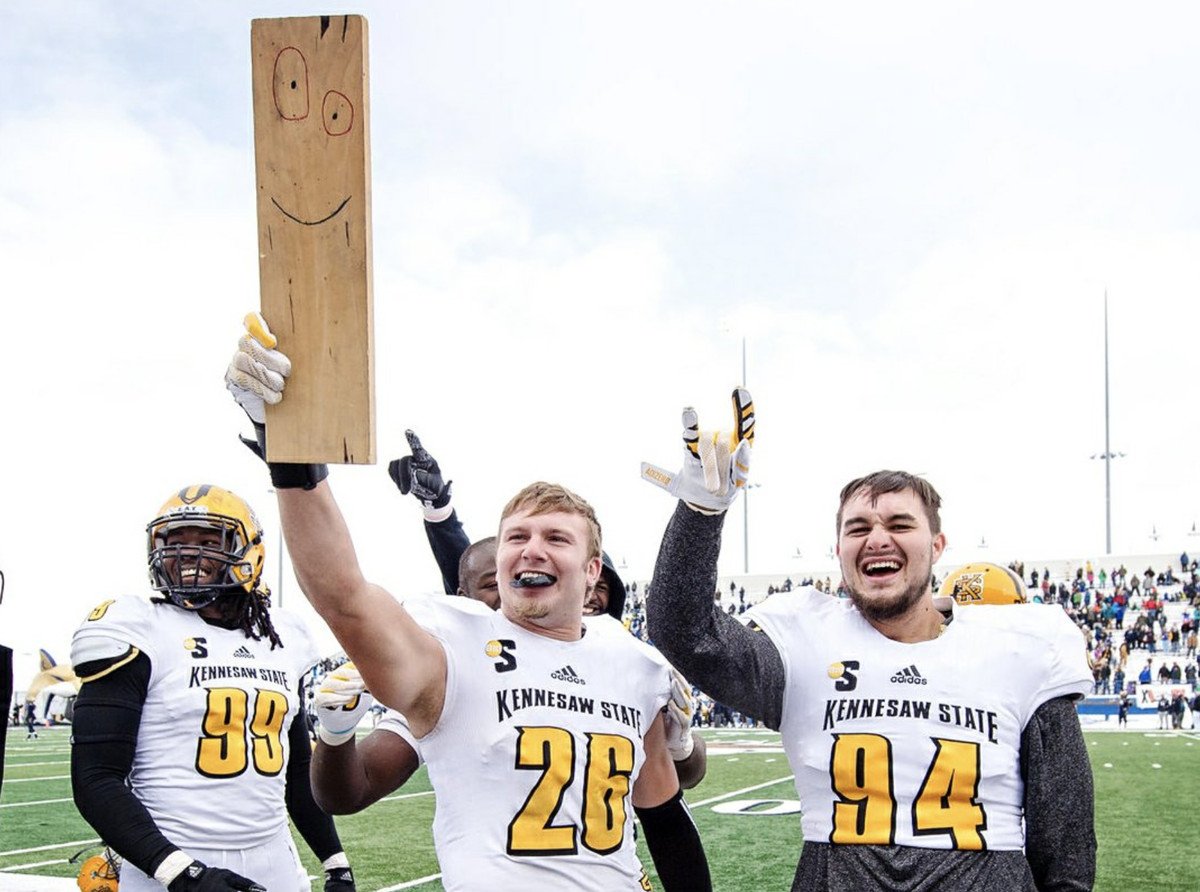 The Bad
Tennessee's Trash Can- Somehow someone thought this was a good idea. The goal was to "take out the trash." This idea lasted only week because literally everyone made fun of it. Props to Tennessee though, it was perfect foreshadowing for their season.
2. Florida State's Bag- The idea here is to "secure the bag." Stop. Please.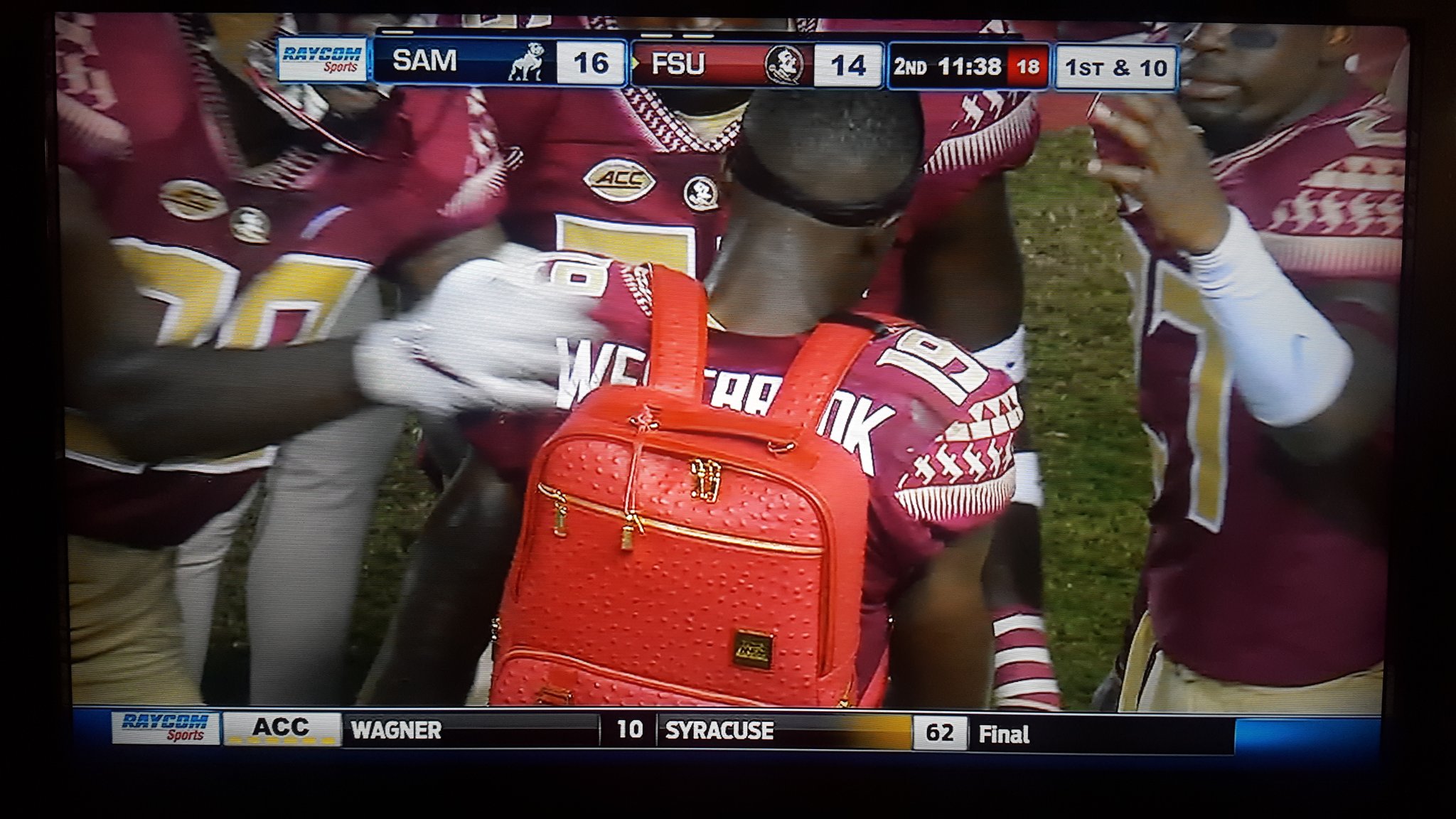 3.  Tulane's Turnover Beads- I get the Mardi Gras play, but these beads look like giant Christmas ornaments. *Randy Jackson Voice* That's gonna be a no from me dog.
As the season progresses, I'm looking forward to more turnover props.  At this point, it seems like teams are almost obligated to use some sort of prop because everyone is doing it.